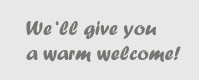 home-produced treats
Our guest astimate
our home-produced treats -
delicous and healthy.
Rooms or Apartments
Our rooms gives you an
invitation for relaxing - but you'll
not spend a lot of time there...

Childrens hearts beats higher!
Large playground, table tennis, ponys
and a lot of pets to stroke
... almost impossible to be bored.